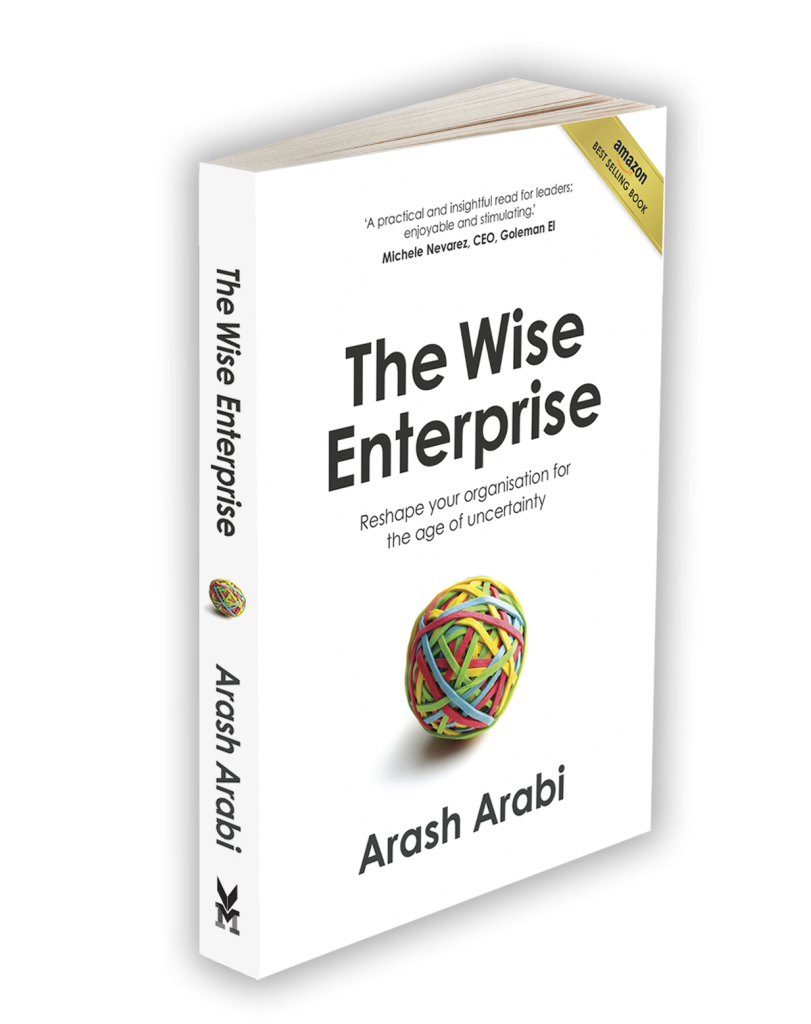 To be successful in the new age of uncertainty, organisations must make the right decisions. The margins of error are narrowing, and the wisdom of those decisions will determine their future.
The Wise Enterprise brings together a set of capabilities essential for professionals who want to contribute to the wisdom of their organisations.
In this timely book you'll learn about:
Systems thinking and emotional intelligence
The real meaning of leadership and the role of a leader
How to define and measure success
How to facilitate a successful business transformation
How to build a wise enterprise.
These capabilities can be applied by any professional to solve any problem, from team members and team leads to managers, department heads and VPs, to C-level executives.
The Wise Enterprise is available on Amazon in Paperback and Kindle formats.