The Wise Enterprise
Reshape your organisation for the age of uncertainty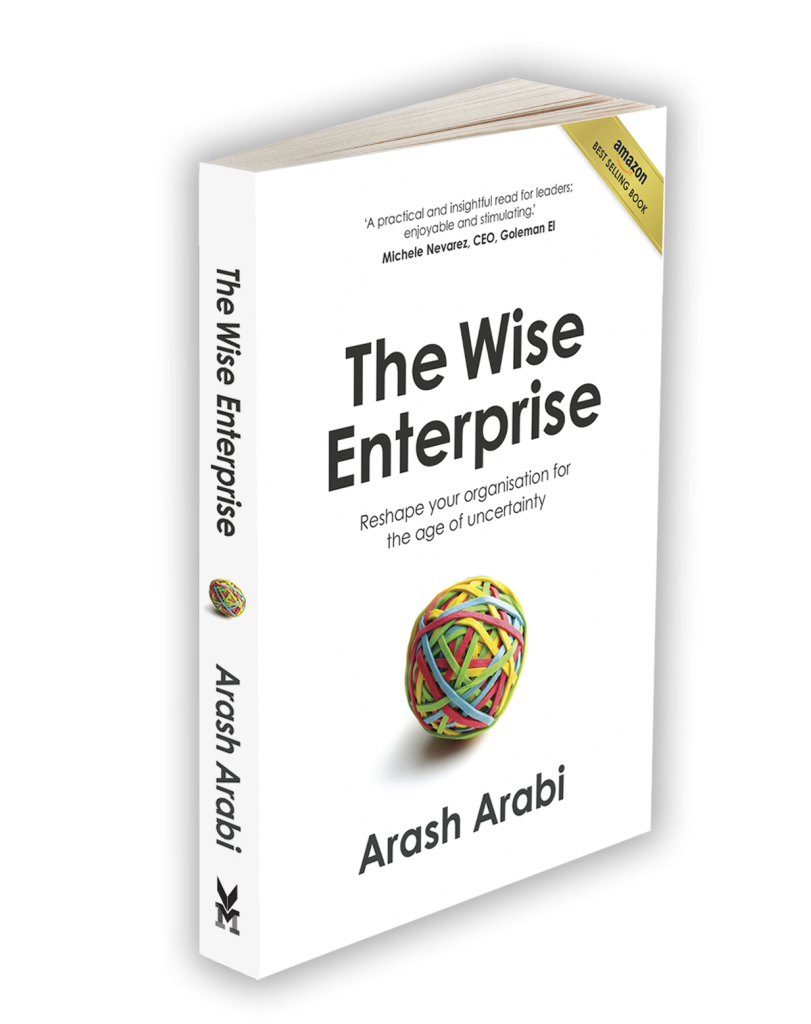 To be successful in the new age of uncertainty, organisations must make the right decisions. The margins of error are narrowing, and the wisdom of those decisions will determine their future.
The Wise Enterprise brings together a set of capabilities essential for professionals who want to contribute to the wisdom of their organisations.
In this timely book you'll learn about:
Systems thinking and emotional intelligence
The real meaning of leadership and the role of a leader
How to define and measure success
How to facilitate a successful business transformation
How to build a wise enterprise.
These capabilities can be applied by any professional to solve any problem, from team members and team leads to managers, department heads and VPs, to C-level executives.
About the author:
Arash Arabi is a globally recognised transformation consultant, entrepreneur, and Taekwondo world champion. He is the founder and CEO of Sprint Agile and his work with multi-billion dollar companies has been featured several times on TV news, print, and online media.
His company Sprint Agile, uses an empirical approach to help businesses move from opinion-based decision making to evidence-based decision making. Sprint Agile's clients include some of the largest and most successful organisations in Australia and globally.
---
Buy The Wise Enterprise from your local bookstore or online.
---
Purchase from your Amazon regional stores (available in paperback and Kindle eBook formats):
Australia
USA and Global
United Kingdom
India
Canada
Italy
France
Spain
Belgium
Netherlands
Germany
Mexico
Japan
Buy on Amazon:

Buy on Book Depository (Global)
Do you want the book but can't afford it? Contact Arash Arabi on LinkedIn and he'll send you a PDF!