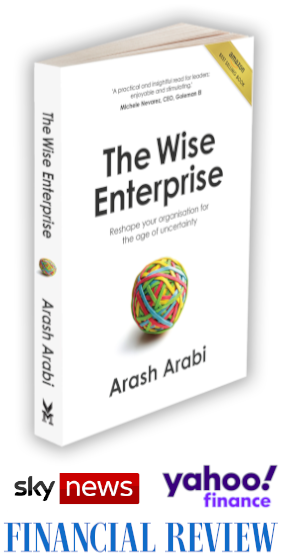 Upcoming dates
Companies we have helped
We have trained professionals from many great companies including the following

What is the SAFe Scrum Master Certificate?
Are you curious about how to coach Agile teams to deliver maximum business value at scale? The SAFe® Scrum Master course covers the tactical skills to be an effective Scrum Master in a SAFe organization. And gives you the guidance and tools you need to work effectively in remote environments with distributed teams.
In this two-day course, attendees will gain an understanding of the role of a Scrum Master in a SAFe enterprise. Unlike traditional Scrum Master training that focuses on the fundamentals of team-level Scrum, the SAFe Scrum Master course explores the role of the Scrum Master in the context of the entire enterprise, and prepares attendees to successfully plan and execute the Planning Increment (PI), the primary enabler of alignment throughout all levels of a SAFe organisation. This includes learning the key components of Agile at scale development, how Scrum is facilitated throughout the enterprise, and how to execute Iteration Planning.
Attendees discover how to build high performing Agile teams by becoming a servant leader and coach, and how to coach those teams to deliver the maximum business value at scale. SAFe 5 Scrum Master (SSM) certification signifies that people are prepared to perform the role of Scrum Master in a SAFe environment, increasing their value to teams and organizations that are implementing SAFe.
There are various Scrum Master certifications available in the market today. Some of these certificates include Certified ScrumMaster (CSM), Professional ScrumMaster (PSM), and Registered ScrumMaster (RSM). The SAFe Scrum Master Course (SSM) is primarily focused on Scrum in large enterprises and particularly in organisations that adopt the Scaled Agile Framework.
Why you should get a SAFe Scrum Master Certificate?
In this course you will learn:
Build high performing Agile teams through servant leadership and coaching
Describe Scrum in a SAFe enterprise
Facilitate Scrum events
Facilitate effective Iteration execution
Support effective Planning Increment execution
Support relentless improvement
Coach Agile teams for maximum business results
Support DevOps implementation
Who is the SAFe Scrum Master training for?
New Scrum Masters who need to perform the role
Existing Scrum Masters who would like to understand their role in the context of a SAFe enterprise
Team Leads who want to understand the Scrum Master role
SAFe Release Train Engineers who want to coach Scrum Masters on their role
Business analysts
PMO professionals, project support officers, and project professionals in general
Delivery managers, Delivery leads, and Iteration managers
Test managers, release managers, team leads
Agile coaches and consultants
Any IT professional who wants to upskill to be able to step into the Scrum Master or Iteration Manager role
How SSM is different to Professional Scrum Master (PSM) and Certified ScrumMaster (CSM) training
There are various accreditation organisations in the Agile Scrum training space. Certified ScrumMaster or CSM is accredited by Scrum Alliance and Professional Scrum Master or PSM is accredited by Scrum.org. SAFe Scrum Master or SSM is accredited by Scaled Agile Framework. All Scrum master certifications include basics of Scrum training and how to be successful as a Scrum Master in an agile team. The SAFe Scrum Master training (SSM) also includes material on the Scaled Agile framework and how to run Scrum in a SAFe enterprise where many Scrum teams need to collaborate to build large scale products or solutions. The SAFe Scrum Master Certification will help you learn both Scrum and the Scaled Agile Framework at the same time.
Why SAFe agile Scrum certificates are among the best certificates to ensure you remain competitive in the job market?
With over a million practitioners trained in SAFe and over twenty thousand enterprises adopting the framework, SAFe is on its way for becoming the de facto operating model for most enterprises globally. SAFe Agile training complements your experience with globally recognised industry certificates. Apart form the learning objectives covered in the course curriculum you will have the opportunity to network with professionals from other large companies and learn how they solve similar challenges that you may also have.
SAFe is by far the most popular Enterprise Agile Framework. Having SAFe certification will increase your chances of success in the competitive job market. Whether you are seeking business analyst jobs, project management jobs, delivery lead positions, test manager positions, or any other agile related positions in large organisations, a SAFe certificate will give you added value.
Why should you get an agile scrum training with Sprint Agile?
Sprint Agile is the highest rated provider of SAFe certification in Australia according to the official Scaled Agile ranking.
Sprint Agile is the only Goleman EI Associate Agile training organisation in Australia, providing a unique approach to coaching leaders based on Daniel Goleman's Emotional Intelligence framework.
We offer competitive pricing for the SAFe certification cost.
We provide highly interactive and action packed agile training and SAFe certification online.
As a member of the International Coaching Federation we adhere to ICF code of ethics and professional standards.
Sprint Agile is the highest ranked Scaled Agile partner in Australia.
Sprint Agile public SAFe courses have a high run rate.
Our public training classes have a decent size and provide a great learning experience for the attendees.
Apart form the key points above, All attendees to Sprint Agile courses will get a complimentary copy of the best-selling book The Wise Enterprise: Reshape your organisation for the age of uncertainty.
More info about the SAFe Scrum Master courses are available in the course detail page. Please click on the course image above to find out more about the SAFe Scrum Master course.
What is the difference of Scrum training and Agile training?
Scrum is one of many agile frameworks. Agile is a mindset but Scrum is a specific way that we put the agile mindset to action on the team level. Scrum is a framework for small teams and includes various ceremonies such as Sprint Planning Meeting, Daily Scrum Meeting, the Backlog Refinement Meeting, The Sprint Review meeting, and the Sprint Retrospective meeting.
Agile can be applied to small teams or large enterprises as a whole. One of the ways that we bring agility to large enterprises is using the Scaled Agile Framework or SAFe. In the SAFe ScrumMaster training will learn how to run the Scrum Framework in a SAFe organisation.
Weekend Scrum Master Certification
We understand that many senior professionals prefer not to take time off from their busy schedule to attend Scrum training on weekdays. That's why most of our agile and scrum certified courses are schedule on weekends. In addition to that all our instructors and coaches work full time in senior roles in large organisations. We believe a trainer who is disconnected from the industry cannot bring practical tips and real stories to the classroom. To learn more about the industry experience of our instructors please click on their names to view their LinkedIn profiles.